All 7th Grade Students Must Have Proof Of TDap Shot To Begin School on August 10, 2016.
Al hacer clic
en la
bandera
en la
parte inferior
de esta
página
se
traducirá
este
sitio web
al español
New immunization requirements for the 2016-2017 school year/SB 277: All incoming Kindergarten and 7th grade students must have current immunizations on record to begin school on August 10, 2016. California law SB 277 no longer allows personal or religious beliefs exemptions. Click 

here

for more information.
CURRENT 6th Grade Students Must Have Proof Of Whooping Cough Immunization. Please submit proof of shot to school office by March 27, 2017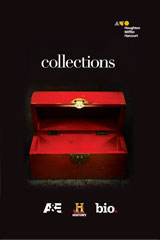 You will need your Student State ID Number (SSID) in order to log in.  You will enter your SSID number for both your username and password.  
Please see your teacher or come to the library for this information!
Use student access code 75778-1458 to register as a student.
The school ID is:  clement ms-92374
You will need the ISBN Number of the book for your grade level:
         6th Focus on Earth Science:  978-0-618-64094-2
         7th Focus on Life Science:  978-0-618-64095-9
         8th Focus on Physical Science:  978-0-618-64096-6